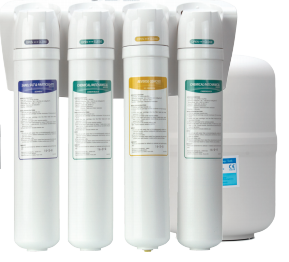 How Can Reverse Osmosis Improve Your Drinking Water in Saskatoon, SK?
Speak with us today about our Origins Reverse Osmosis RO400
Water filtration systems don't have to be bulky or cumbersome to install. The Origins Reverse Osmosis RO400 from Aerus of Saskatoon can be placed underneath any sink with ease. If you've been filling your fridge with bottled water every week, contact us today for a personalized solution in Saskatoon, SK.

Our reverse osmosis system uses state-of-the-art filtration to allow you to enjoy clean, fresh water straight from the tap. Call 306-244-5972 today to learn more about the Origins Reverse Osmosis RO400.